Cavern Surveyor™III from SONASEARCH
The Cavern Surveyor™ III is the latest in high-quality sonar tools for surveying fluid-filled storage caverns. Designed and manufactured by SONASEARCH, this state-of-the-art device creates an accurate picture of the cavern shape and measures volume capacity through horizontal and vertical cross sectional images as well as 3-D renderings and data tables. The Cavern Surveyor has been certified by Sandia National Labs for use in the US Strategic Petroleum Reserve.
Reports include a complete wall table that provides distance on radii to 128 points at each depth station, an abbreviated short wall table and a maximum radii table.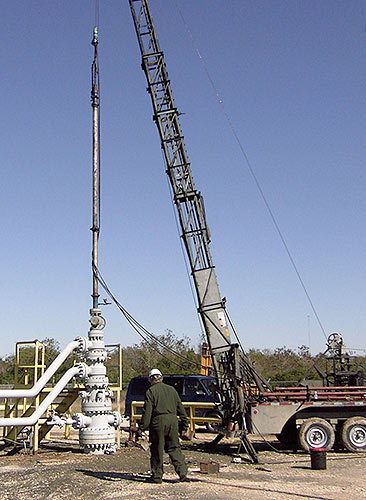 New advanced features only available in the Cavern Surveyor III have been designed to solve some of the industries most common problems. The work that our engineers at SONASEARCH have given to this project has really shown through with the quality put forth from Cavern Surveyor III. These qualities make this tool rise above similar technology. For example:
The ability to accurately ensonify a storage cavern roof through brine/product interface which provides accurate, timely, unambiguous data on which to base decisions.
The ability to survey a storage cavern through a pipe string. In fact, our tool has been tested through two layers of pipe with excellent results.
The advanced Electronic Heading Reference System (EHRS) allows accurate thru-pipe surveys in a single pass. The updated system takes only one minute for reference calibration.
State-of-the-art software runs on modern, Windows-based computers.